HANDMADE
FRAGRANCE FOR THE
SCENT-OBSESSED.  
If you're obsessed with scent, you've come to the right place. We're a woman-owned brand making safe, natural home & body fragrance and soy wax candles out of our studio in Omaha, Nebraska.

To say that we love fragrance is an understatement; we are utterly obsessed with complex, poetic scents that smell amazing & make you feel good.
We make our products with intentional ingredients and thoughtful design.
To hand-blend safe, healthy scented products that help you feel good and make your everyday moments feel special.
✖︎ no phthalates
✖︎ no parabens
✖︎ no sulfates
✖︎ no lead or zinc
✖︎ never tested on animals
✪ vegan + organic ingredients
✪ eco-friendly
✪ handmade + small-batch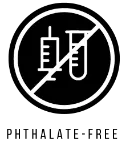 We're obsessive with our ingredient selection and only use phthalate-free, sulfate-free, paraben-free, cruelty-free, and vegan ingredients.
Safe for people, pets & planet.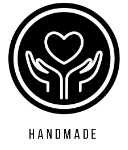 We handmake everything in small batches with care & attention at every step, for a fragrant, long-lasting, premium scent experience.
Poetry for the senses.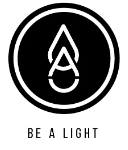 Scent represents the ability to bring small joy, positive intention and light to people each day. Our products delight, connect & inspire community.
Becoming a light for others.
We hand-blend clean scents for candles, home & body products and slow perfumery because we believe everyone deserves clean, safe fragrance that smells amazing.

We craft a line of small-batch, handmade goods that smell amazing. Our handmade home + body products are natural, vegan, phthalate-free, cruelty-free and lovingly made in small batches in our studio in Omaha, Nebraska. We make 100% soy candles and scented products that you can feel good about buying and burning, that will wrap you in an exceptional fragrance experience. Safe for people, pets + planet is our guiding motto.
We absolutely love our stockists across the U.S. We work with brick + mortar and online retail shops, coffee shops, dentists, skincare specialists, yoga studios and other professional businesses to enhance the customer experience with amazing scent! Interested in adding our products to your retail store or other business? Apply for a wholesale account today.
We love working together with you to create custom candles and scented products for your specific needs. Whether it's a private-label branded product for your store, retail, or corporate brand, a client or employee gift, or something special for a personal life experience, we can help. We've worked with individuals and teams for projects large and small - from custom labeling on our stock scents, to fully custom scents, packaging and bulk ordering. Let's chat!
You shouldn't have to choose between what smells good and what's good for you. Smell amazing AND feel good!
- Melissa Mroczek, Founder + Nose
MEET THE NOSE + HANDS BEHIND NOMAD
I have always loved - no, scratch that, ADORED - scent. From the time I was a child, I have been obsessed with all things scented. I started Nomad Wax Co. quite on accident in 2018 during a restless period in my life. With a corporate job that left me crabby, stressed and in tears more days than not, more stress in my personal life, and health issues exacerbated by endocrine disrupting chemicals (learn more about that here), I was a mess inside and out. I had given up many of the fragrance products I'd long adored, in an effort to calm my overstressed, inflamed body. I mixed my first Lavender + Cream candle in an attempt to replace my beloved lavender vanilla wall plugin with a safer, cleaner option and to soothe myself from my chaotic life. Making things with my hands has long been my respite.

A few months later - burnt out, broken and raw - I left the soul-crushing corporate job, and wondered, "what next?" With naive ambition, a single Lavender + Cream travel tin candle, and a boatload of ideas, I launched my online retail site in January 2019. I did my first pop-up market for Valentine's Day and I was hooked! What started in my spare bedroom in Omaha, Nebraska, soon became a pop-up retail space in Lincoln, Nebraska and expanded into wholesale products. We've now grown into a studio and retail showroom in the heart of central Omaha with stockists across the U.S.

I've created collections of candles, perfumes, and home scent meant to make your everyday moments feel special. With clean, non-toxic ingredients and most importantly, without nasty endocrine disrupting chemicals - you can smell amazing and feel good. I hope we can help you find a brief moment of awareness, enjoy a laugh or create a little poetry for your senses,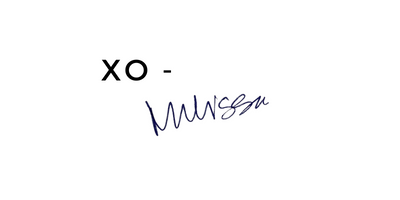 FIND YOUR NEW FAVORITE SCENT
Sign up to get the latest news, exclusive offers and more!