If you love scent, but are often triggered with headaches or allergies from candles or perfumes, then you've come to the right place. We're a woman-owned brand making safe, natural, clean home & body fragrance and 100% pure soy wax candles out of our studio in Omaha, Nebraska, USA.

To say that we love fragrance is an understatement. We are utterly obsessed with botanical, nature-inspired scents that smell amazing & bring you joy--without the headache. We want to help you create intentional, joyful, authentic everyday moments.
Non-toxic ingredients, sustainable packaging and a modern aesthetic, designed to be safe for people, pets + planet.
To handcraft clean, simple scent, that smells amazing and is safe to use. Plant-based products to help you feel good and make your everyday moments feel special.
✖︎ no phthalates
✖︎ no parabens
✖︎ no sulfates
✖︎ no lead or zinc
✖︎ never tested on animals
✪ vegan + organic ingredients
✪ eco-friendly
✪ handmade + small-batch
SAFE FOR PEOPLE, PETS + PLANET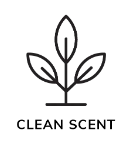 Simple, powerful, phthalate-free ingredients to nourish body + soul.

Minimal plastic, reusable, refillable and recyclable packaging.

Finding joy through the power of scent to delight, connect + inspire.
We hand-blend clean scents for candles, home & body products and perfumery because we believe everyone deserves clean, safe fragrance that smells amazing and brings joy...without any headaches.

We craft a line of small-batch, handmade goods that smell amazing. Our handmade home + body products are natural, vegan, phthalate-free, cruelty-free and lovingly made in small batches in our studio in Omaha, Nebraska. We make 100% soy candles and scented products that you can feel good about buying and burning, that will wrap you in an exceptional fragrance experience. Safe for people, pets + planet is our guiding motto.
We absolutely love our stockists across the U.S. We work with brick + mortar and online retail shops, salons, spas, coffee shops, skincare specialists, yoga studios and other professional businesses to enhance the customer experience with amazing scent! Interested in adding our products to your retail store or other business? Apply for a wholesale account today.
We love working together with you to create custom candles and scented products for your specific needs. Whether it's a private-label branded product for your store, retail, or corporate brand, a client or employee gift, or something special for a personal life experience, we can help. We've worked with individuals and teams for projects large and small - from custom labeling on our stock scents, to fully custom scents, packaging and bulk ordering. Let's chat!
You shouldn't have to choose between what smells good and what's good for you. Smell amazing AND feel good!
- Melissa Mroczek, Founder + CEO
MEET THE NOSE BEHIND NOMAD
I have always ADORED scent. As a lifeling fragrance-lover who had given up candles and fragrance due to the ingredients, I was desperate for products that didn't trigger my allergies, cause headaches or affect my hormones with endocrine disrupting chemicals (learn more about that here). I wanted a crisp, modern aesthetic to fit into my own home. My goal was simple: candles and fragrances that look amazing, smell amazing and are safe to use. Nomad Wax Co. is the result--woman-owned and produly made in my hometown of Omaha, Nebraska.

Nomad Wax Co. launched online in January 2019 and soon became a pop-up retail space in Lincoln, Nebraska. We have now grown into a studio and retail showroom in the heart of Omaha with wholesale stockists across the U.S. and Europe.

I've created a collection of nature-inspired fragrances for candles, perfumes, home and body meant to bring you small moments of joy in your everyday life. With clean, non-toxic ingredients - most importantly that are safe to use - you can smell amazing and feel good. I hope we can help you find a brief moment of joy, enjoy a laugh or create a little poetry for your senses.
P.S. Check out our Everyday Joy Club for tips on how to create more meaning and joy in your life, plus get first access to new products + member-only sales. Subscribe below ↓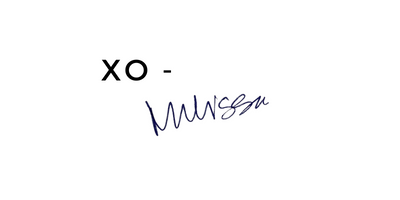 FIND YOUR NEW FAVORITE SCENT
Sign up to get the latest news, exclusive offers and more!